View SMT line machine performance and status in real-time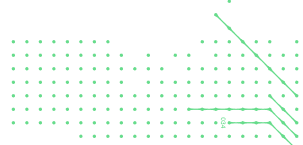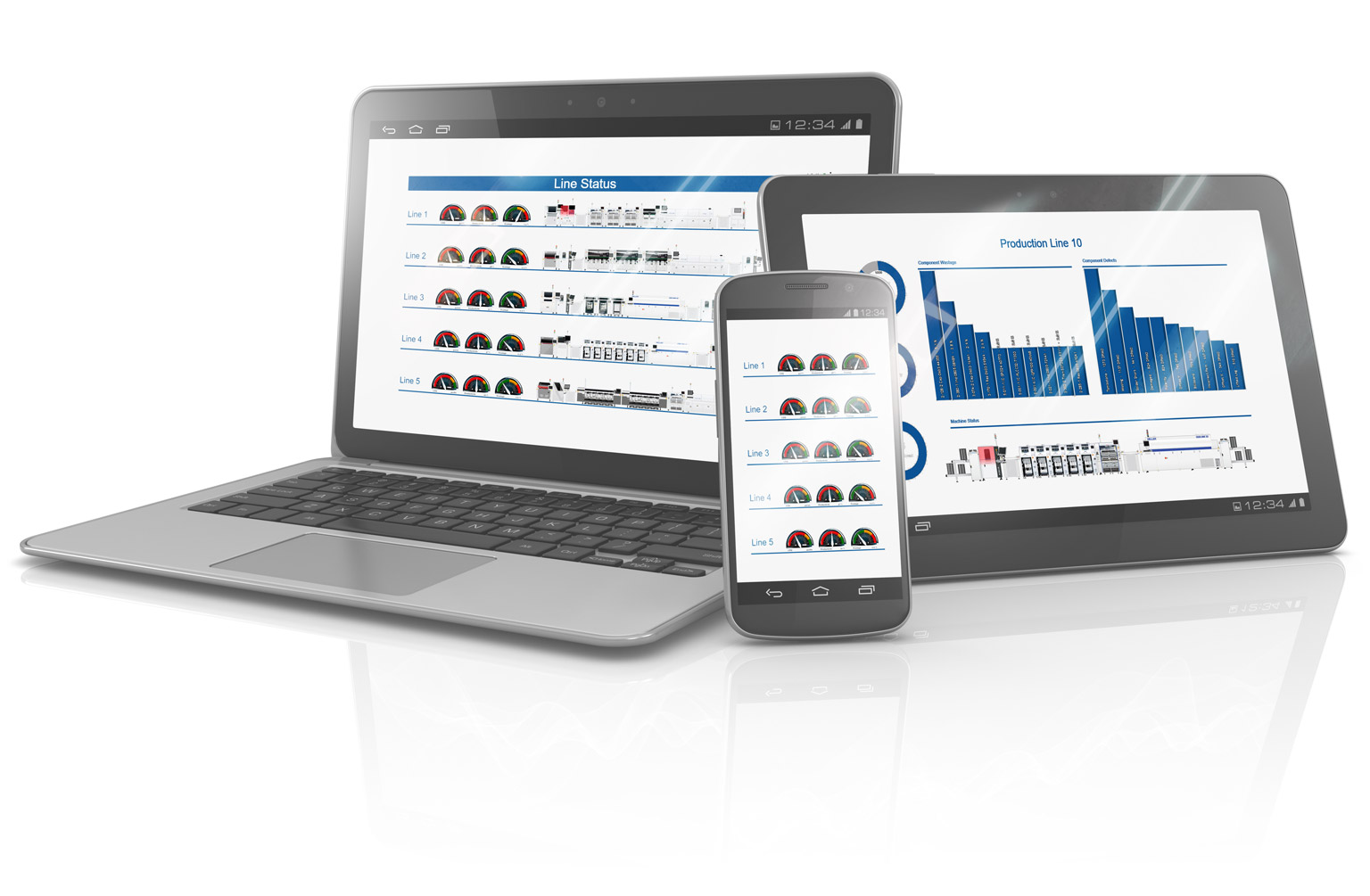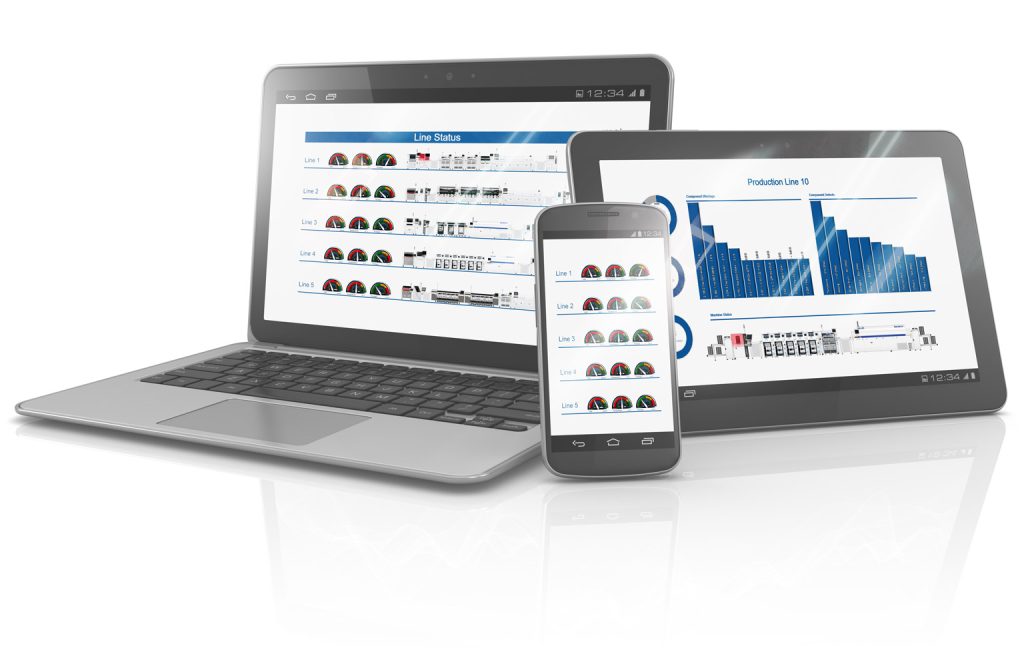 Get greater efficiency in a manufacturing assembly line with this real-time dashboard. Boost SMT Dashboard is a programmable, real-time performance monitoring system that displays charts, gauges and pictures about what is happening now.
It's designed to view SMT line performance KPI's on one combined web browser interface.
It works with any machine that can produce performance and status data, these include SMT, AOI, SPI, Stencil Printers and Reflow ovens.
How BoostSMT Dashboard works with your SMT assembly line
Automatic collection and conversion of data
At the heart of the machine status dashboard system is an SMS Information Server. This automatically collects and converts data from all of your machines. The interface displays the data as gauges, charts, text and pictures.
Runs in your web browser
The interface is run from your web browser (Google Chrome, Microsoft Edge, etc). To use the interface there is no need to install any additional software. All you need to do is supply the address of the server, access to the data is obtained through your network system, intranet or internet using HTML.
100% programmable from your web browser
You can use our canned interfaces (layouts) or design your own from scratch.
Control how data is displayed
All gauges, charts, text and pictures are connected to specific data sources, you control what is displayed and how it's displayed.
Analyze SMT Production Line Data Online or Offline
Flexible visual formats
Data from your SMT assembly line machines is displayed in whatever format that's required, this could be a gauge, chart status indicator or text.
Connects to any data source
Each display option can be connected to any data source, which can range from the whole factory to a specific machine's parts.
Customisable real-time view
An SMT line operator can arrange the dashboard any way they want it and will be able to see the current status of whatever they're monitoring in real-time..
Analyses data at single or multiple locations
The system can be set up to look at multiple locations or a single location. The displays can be any device that supports a web browser, like a smartphone, a PC in an office or a smart TV mounted above an SMT assembly line.
The machine status dashboard monitors:
SMT machines that the Dashboard supports:
BoostSMT Dashboard Summary