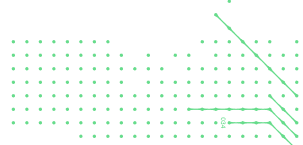 We are committed to letting you know how we intend to collect and use your information when using our application. The policies addressed apply to data and information collected within applications published by SMS International.
The following privacy policy only applies to information gathered in our application and is not applicable to resources outside of this application distributed by SMS International. As a note it does not apply to information you provide offline or on your local server but to information you provide to our server.
In using our application you accept the terms of our privacy policy. If you do not agree with the privacy policy then you cannot use this application. For questions regarding our privacy policy contact
dashboard@smsinternational.com
Information Collected
When using the Demo interface which is the primary setting of our application we collect information such as your IP address that the post request was derived from. Our information server retains server logs with the means of achieving sufficient operation and to check against any errors that may arise, the logs are not used for any other purpose. When submitting a support ticket via our support page personal data such as a name and contact information will be recorded, collection of data personal or non-personal is for the purpose of business and used within legal obligations. Information entered into SMS Dashboard such as a custom connection is not recorded to our information server, when you are accessing a custom backend the connection to the Demo server is terminated which means we do not have access to any profiles or factories that you have generated, we do not have access to custom servers nor do we log their details so we cannot provide backups of custom profiles or factories you have created on your own backend as these are stored locally. Ensure to create backups of profiles you consider to be of importance.
What is your information used for?
We use your information to improve customer service as it allows us to help you more effectively by responding to support needs and customer service queries.
How we protect your information
Information such as personal data and non personal data are kept and logged locally on our server. We keep your information up to date and use appropriate safety measures to protect it. Information you enter or submit is protected using a firewall and device encryption. Logs and data are retained within our server for the duration of which we need them to provide our service to you.
Generally we will retain information containing server logs that come from any IP address that makes a request to our server for up to 90 days
Support tickets such as requests, bug reports, how to improve our application, will be kept for no more than 5 years.
How do we record your user preferences?
When using the Demo server or a custom server your preferences will be saved internally using local storage, these are kept within the application itself and are only kept locally within the application and are not kept externally on our Server, each instance of the application will have its own standalone settings. We use local storage and cookies to remember data inputs such as the last profile loaded or if you're a first time user, whether you are in online mode or using the application on a local server. They are there to provide a better user Experience so that using the application becomes a seamless experience. You can refuse cookies via a browser plug-in, the application will start in 'first boot mode' every time you start it if you choose this option.
Disclosure of information
Information supplied by you or any other user is not distributed to outside parties whether it be personal or non-personal. Information shared between this application is to be confidential and be used for the purpose of business and service to the user.
Third party
We do not link to any third party applications outside of our own, there are links within our application that link to the SMS website.
End of agreement
By using SMS Dashboard, you consent to this privacy policy. If we make a change to this policy that, from our point of view, is material, we will notify you via email. Continuing to use SMS Dashboard after those changes become effective, you agree to be bound by the revised privacy policy. If you have any questions or comments about this privacy policy, please contact us. By using SMS Dashboard you agree to the terms of the privacy policy. Changes made to the policy will be posted prominently so you are always aware of the changes to the material made. Material changes to our policies and practices that are less protective of information previously collected from you will not be made without your express consent.
Changes to policy
Any changes made to the
privacy policy
will be updated in a timely manner to ensure all users understand and acknowledge the terms. Document last updated July 7, 2022.